Why Nigerians in the Diaspora buy in Nigeria
September 28th, 2016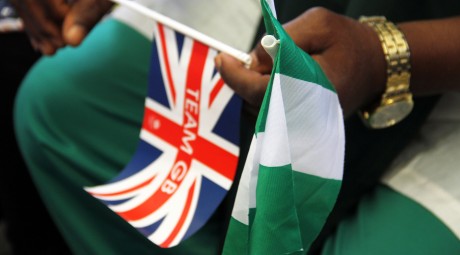 Nigerians are probably one of the most outward-facing people in Africa. The numbers in the Diaspora are anywhere between 5 and 15 million by most conservative estimates and the amount of remittances sent home in 2012 was roughly $21 billion. With $12.26 billion from the US and $7.76 billion from the UK. Which means that in the period measured, Nigerians in the Diaspora contributed more to the Nigerian economy than 34 of the 36 states in the Federation. With only Lagos and Rivers having higher GDPs.
There is no place like home and that rings true especially of Nigerians in the Diaspora. Due to a mix of factors these people still have one eye on home and like no time before democracy, this has birthed an explosion of interest in returning, be it for the education of kids, business or residency. A fundamental part of this is having a home. Arguments persist that a significant amount of remittances sent are spent inefficiently on trying to acquire lands and build houses. This, however, proves difficult to do at a distance and results in significant loses by the said diaspora.
Yet interest persists for several reasons. Some of the reasons Nigerians in the Diaspora invest in real estate in Nigeria range from wanting to upgrade the living standards of family members still living in the country, as a landing pad for their kids who come back to study briefly and for holiday visits. However, there are also permanent and semi-permanent basis for owning a home such as work, eventual relocation and retirement. There is the example of young men who relocated to start a popular betting company and two professors who retired to homes in Ibadan.
So at this point, we think any member of the diaspora intending to invest in real estate in Nigeria is better served buying an already developed property. This would cost you less time and headache than the process of acquiring land and developing it with all its attendant problems. That being said you must still be wary of who you purchase from and how. Some advice we offer from experience is: only deal with trusted practitioners taking on Bank backed schemes in some cases. If buying off-plan monitor the site as work progresses and even though overall quality has gotten better, we would advise you to reserve 10% of the purchase price for improvements to your standard. The time to buy is now due to a weak Naira (January 2014 £1 = N280, September 2016 £1 = N550), meaning your money (FX) would go farther.
Also, the developers must be aware that they are dealing with enlightened clients who are used to a higher quality of the build. As such it would be wise to take that into account and deliver to expectation as any other developer who does would clear his order book a lot faster. The diasporas would be more attuned to Apartments or houses in gated communities. Decoration should be neutral i.e use light colors and let design be minimalist so the buyer can finalize to taste and can more easily see how they can get the property to where they want it to be. As much as possible all connections should be pre-wired and appliances such as washing machines and combi-cookers should be fitted as standard.
The modern developer should also look to improve on general building levels by providing centralized boilers for hot water in the Bathroom. Showers are in and Baths are out. This is beneficial to the developer as he has more space to play with. Most people replicate showers with buckets and bowls and the diasporas are already used to showers, so it makes sense to eliminate space wasting baths and maybe have only one or two baths in a residence. Ideally, the most amount of money and attention should be spent on the bathroom and kitchen as these are where the value shows.
Smoke alarms are also a must for the security conscious and LED lights to conserve energy so are also important considerations. If the budget is sufficient, lightly furnish the apartment and create extra storage space for hoovers, shoes, etc. so to sum it all up, the key to the diaspora is Security, Parking, Neutral Decor, and Facility Management.
Finally, a staggered payment plan will help shift inventory, secure commitment from the buyer and ensure the development is occupied sooner than later.
Daniel Ford International has worked with various local practitioners in Lagos Nigeria over the last 15 years and is always looking to take on new partners.
Comments and feedback would be appreciated.