Dealing with Hoarder Tenants
February 22nd, 2019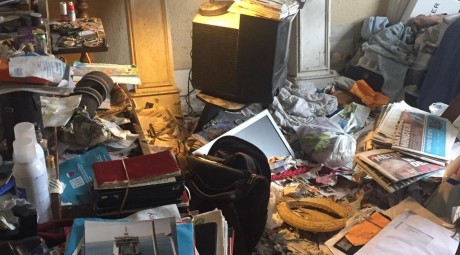 For any landlord or residential property manager, having a hoarder tenant in your property can be a real nightmare. A hoarding disorder is where someone acquires an excessive number of items and stores them in a chaotic manner, usually resulting in unmanageable amounts of clutter. The items can be of little or no monetary value.
Hoarding is considered a significant problem if:
The amount of clutter interferes with everyday living – for example, the person is unable to make use their kitchen or bathroom.
Damaging to the property
Blocks or interferes with windows and ventilation.
Cannot access rooms or emergency exits.
The clutter is causing significant distress or negatively affecting the quality of life of the person or neighbours.
Storing combustible items
Keeping goods that attract black moulds, rodent and roaches.
Hoarding is a relatively common problem in the U.K, with about 1.2 million hoarders (many people keep things they don't need), but only a small number of people will meet the clinical criteria for having a Hoarding Disorder.
Hoarding Disorder is most commonly defined by obsessional fears of losing important items that a person believes will be needed in the future, but accumulation of these items leads to clutter that can cover living and work spaces, making them unusable.
What to do:
Proceed with caution: The mental capacity of the tenant will decide what step to take.
Document the situation: Take note of the condition of the property using notes, pictures and videos.
Notice: Notify the tenant of the need to remedy the situation.
Offer Help: Try to work with the tenant to clear and clean up. Work with tenant's next of kin or family members if necessary.
In extreme cases: Contact Environmental Health Services.
If there is a mental issue involved such as OCD or depression, you may contact social services.
Get legal help
Eviction: Serve the appropriate notice to get possession.
Many people with Hoarders disorder realise they have a problem but are reluctant to seek help because they feel extremely ashamed, humiliated or guilty about it. Hoarders have often been through a traumatic event and the situation should be handled with the sensitivity it requires. A good way to prevent such problems from occurring is to conduct periodic visits to properties before the situation gets out of hand.
For a non-obligatory conversation on this topic and other Landlord – Tenant matters, get in touch with us.