Do you own a flat?
March 7th, 2017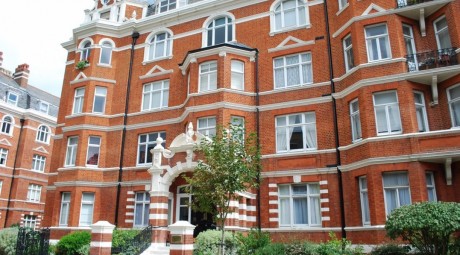 If you've answered "yes" to the question above, your property was probably bought with a leasehold title.
Leasehold properties, unlike freehold properties, have a lease term usually up to 999 years (virtual freehold). When buying a property, it's imperative to understand, with a solicitor's guidance, the lease term before committing funds to the property.
Statistics indicate that there have been more first-time homeowners in the last 20 years than ever before. Sadly, most new homeowners are often unaware of value loss inherent in a low lease that can accompany their purchase.
Prior to the year 2000, most flats were purchased with an unexpired lease of between 90 and 99 years, with the property boom and aggressive new build development leases were mostly drawn at 125 Years.
Most accidental landlords, buy to let owners and indeed homeowners have focused more on the capital appreciation and increased rental yields due to low interest rates and higher rents, losing sight of the capital cost that might be required to extend their lease.
Why is it important?  
1. Banks and mortgage lenders are mostly uncomfortable with short leases and are particularly interested in the number of unexpired years when a loan is granted. For example, a property with a 63 Year lease being mortgaged over 25 Years would have 43 Years left in year 20 of the mortgage and might have an adverse effect on the value of the property due to the unexpired term. Some banks would only lend on a property that would have a minimum of 65 years at the end of the loan term.
2. The cost of extending a lease becomes higher. An example is a client we are presently negotiating for. The flat was bought in 2001 at £140,000 with an unexpired lease of 54 years, he negotiated with the freeholder to be granted an additional 90 Years at £10,000 which was agreed but not concluded due to disagreement on the legal cost. 14 Years later, he initiated negotiations again with the freeholder, with the property now having 40 Years unexpired lease and presently valued at £400,000. The cost of extending the lease was quoted at £78,000, as expected the leaseholder was astonished and opted to instruct his own valuation which pretty much confirmed the same figure.
The value of the lease is usually tied to the area where the property is situated, which can again be loosely correlated to the value of the property. We've renewed a lease in central London for as much as £750,000, so you could very well see a substantial variation in the cost of extending leases with the same term, £750,000 in central London and as low as £10,000 in the suburb of London.
When the unexpired term is less than 85 years, start looking seriously into negotiating a lease extension. If you bought a property in 2008 with one of the characteristic 99-year leases of the time, for instance, you are getting into borderline low lease territory. It makes financial sense to start looking at an extension if the unexpired term of your lease is less than 95 years, as the marriage value becomes payable to the Freeholder below 80 Years.
As a leaseholder, you may initiate a discussion with your Freeholder after living in the property for over 2 Years by serving a section 42 notice. If agreed, you will usually get an additional 90 Years extension to the unexpired term and ground rent reduced to peppercorn or Zero.
An informal agreement can also be reached with the freeholder, which is usually faster and may save cost. However, in the event of a disagreement, there is always recourse to the Leasehold Valuation Tribunal arbitration.
What next?
Check the unexpired term of your lease.
Appoint a good Solicitor or an experienced property consultant to advise or act on your behalf, who would require:
•   Address of the property
•   Lease Length
•   Ground rent payable
•   Approximate value
•   Freeholder's details
Good news is that your mortgage lender would consider equity release to fund the cost of extending the lease as it enhances the value of the asset.
Remember that with every passing day your lease decreases, the cost of extending probably increases, so start the process today.