The Institute of Physics will soon be our direct neighbours!
September 11th, 2014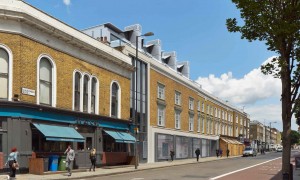 The new building, located on Balfe Street is in amongst the exciting regeneration of the King's Cross area & close to the new development that will include properties such as the Google building & already contains the offices of the Guardian, the Crick Centre & Macmillan publishers' education & science campus. It is an expanding district of London that is undergoing significant regeneration & is seen as having enormous potential for growth.